This past week was the annual TLA convention. For those who don't know TLA stands for Texas Library Association and is basically heaven for bloggers and readers. This was my second year attending and if you have ever been to ALA then you know what this is like expect much smaller. Sometimes bigger is better and while I do love ALA, TLA gives me the chance to really talk with publishers and not feel rushed and overwhelmed. I am terrible at remembering pictures but I did manage to take a few from the event.
I've realized after this year that I have gotten into a very bad habit. Normally I have a list of must have books and I'll go and beg for these titles which I did do this year, but I did something different this time around and it was by accident. I was talking to my friend who went with me (who is delightful by the way ;)) at the Penguin both. I was showing her Still Waters by Ash Parsons and explaining how I loved the dark undertones of the book when an amazing publicist popped up and said "oh if you loved that one you have to check this out!" He dropped Fell of Dark by Patrick Downes into my hands and I have never been more thankful. I have already read and loved this book and I am so grateful he overheard my conversation. Fell of Dark wasn't on my must have list because I hadn't heard anything about this debut title. Shame!! So I started thinking what else don't I know about?! From that point on in every booth I would ask "what do you recommend" Some publicists were excited for my genre choice others stayed away from creepy, but still tried to help which I thought was amazing. This year I brought home not only my must haves, but quite a few new to me titles that sound absolutely amazing! I am so glad that the Penguin publicist stepped in because now I have a new strategy. The titles I know about I can always buy, but these hidden gems that I don't know about might go unnoticed and that would be a travesty! So thank you Penguin for your amazing people and all the other publishers like Little Brown, Houghton Mifflin, Harper, Harlequin, Random House, & Simon & Schuster who stepped up and showed me some new incredible books that I can't wait to dive into!
Some of my favorite finds were: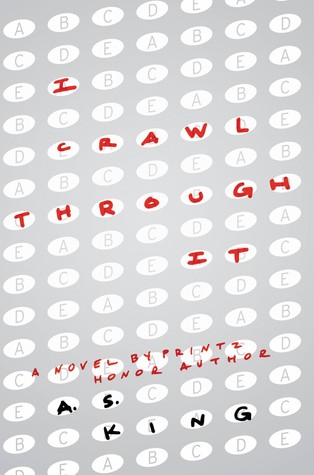 Now I have to mention Violent Ends because this book is completely new to me and I have no idea how I missed hearing about this one! This story is told from 17 points of view and each point of view was written by a different author! Kendare Blake, Trish Doller, Neal Schusterman, and Courtney Summers are just a few!! I mean where did this come from??! I am so beyond excited I was lucky enough to grab a copy of this book!
And I did just notice that every cover is grey...hmmm..
I also got to meet the amazing Rachel Vincent and grab a copy of The Stars Never Rise! I have been wanting this book forever and I am so excited to finally have it in my hands!
Giveaway time! Normally I have a few books that I can part with, but this year I was really choosy and only accepted what I knew I would read so I am going to giveaway a pre order this year. You can pick from my favorite finds list or one that you are pining for.
US $15 and open to wherever the Book Depository delivers.
a Rafflecopter giveaway