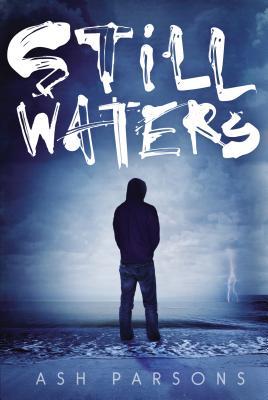 Sill Waters
by Ash Parsons
Publisher: Philomel Books
Release Date: April 21, 2015
Purchase:
Amazon
A gritty, powerful debut that evokes The Outsiders. You won't be able to look away.

High school senior Jason knows how to take a punch. Living with an abusive father will teach a kid that. But he's also learned how to hit back, earning a reputation at school that ensures no one will mess with him. Even so, all Jason truly wants is to survive his father long enough to turn eighteen, take his younger sister, Janie, and run away.

Then one day, the leader of the in crowd at school, Michael, offers to pay Jason to hang out with him. Jason figures Michael simply wants to be seen with someone with a tough rep and that the money will add up fast, making Jason's escape plan a reality. Plus, there's Michael's girl, Cyndra, who looks at Jason as if she sees something behind his false smile. As Jason gets drawn deeper into Michael's game, the money keeps flowing, but the stakes grow ever more dangerous. Soon, even Jason's fists and his ability to think on his feet aren't enough to keep his head above water.

Still Waters is an intense, gritty thriller that pulls no punches—yet leaves you rooting for the tough guy. A powerful, dynamic debut.
My Thoughts:
This book by 90% was a solid 3 star for me because it really felt like an after school special. A good after school special but one nonetheless. That last 10% blew me away! That ending deserved a star all itself so I have to go with 4!
Jason and his sister Janie have The Plan. All they both want is to escape the hell they live in with their abusive father. When Micheal the resident popular guy at Jason's high school offers Jason the chance to make money Jason thinks he can handle the situation. Only thing is Jason doesn't know all the rules for his new job and things spiral out of control.
Like I said this felt like an after school special, but a good one. I felt for Jason and his situation and I crossed my fingers and toes hoping that things wouldn't end bad for him. I hated the right people and felt compassion for the right ones. It doesn't get more cut and dry than this, but underlying all that is a great book that will grab your emotions. At one point my heart was pounding so hard that I had to skip a few pages ahead just to see what happened. Some times I can't take suspense and this was one of those times. I have to give the author a lot of credit for making heart beat so fast.
I will say that I didn't like Jason's decision with Cyndra. I can't say much because I don't want to spoil anything, but I wish he would have chosen a different path with her. He was stronger then he thought and I think he could have known what was good for him and what wasn't by the end of the book.
That was really my only hiccup. I thought the author did a tremendous job with each and every character and wow that ending. I thought I knew what was going to happen but I was so wrong and what happened made so much more sense. If I had really looked I might have been able to pick out clues throughout the story and others might be able to see the ending coming, but I loved that I didn't figure it out. My husband came downstairs right when I hit the OMG moment and he said my face was priceless. When reading if you have the OMG face it really doesn't get any better than that.
I have to give Clay an honorable mention. He played the best friend very well and when Jason has to hang out with another crowd that he isn't invited to Clay doesn't get upset and start drama. He is there for Jason when he needs them and is a strong force behind him. I loved him to pieces.
Great story that will definitely pull readers in and pull for Jason and Janie to escape!