This tour hosted by The Irish Banana Tour has to be the biggest we have ever been a part of and it has been rocking the blogosphere! For our stop we are spotlighting A Drop of Night by Stefan Bachmann and sharing two amazing giveaways.
This book sounds right up my creepy alley and I can't wait to dive into it!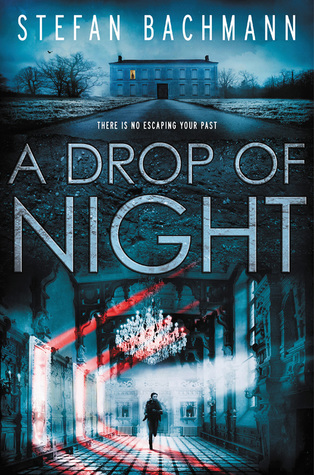 Publisher: Greenwillow Books
Release Date: March 15th, 2016
Five gifted teenagers are selected out of hundreds of other candidates to fly to France and help with the excavation of a vast, underground palace buried a hundred feet below the suburbs of Paris. Built in the 1780's to hide an aristocratic family and a mad duke during the French Revolution, the palace was sealed after the aristocrats fled there. No one has set foot in it for over two centuries.

Now, in the present day, the teenagers enter with cutting-edge technology, state-of-the-art security, scientists and chaperones. And then a brutal accident occurs. No way out. Caught in the dark.

They will have to fight to survive. But are they really alone in the depths?
As promised here are the giveaway details!
Prizes:
#1 – A Harper Teen Winter 2016 Catalog prizepack of 40+ books*.
*All YA titles in the winter2016 catalog with the exception of The Siren by Kiera Cass, Yellow Brick War byDanielle Paige and Glass Sword by Victoria Aveyard.*
5 books are: The Lies About Truth, Walk on Earth A Stranger, Dreamland, Dumplin', and Da Vinci's Tiger
Entry rules for prize #2:
Collect the daily words and phrases from each blog stop during the Harper Winter 2016 Tour (a total of 45). Once you've collected them all, email the saying to: HarperTeenTour@gmail.com
Our word is Reads
Rules:
1.) Winner must have a valid US mailing address to receive the prize
2.) Winner must be over 13
3.) Only one (1) entry per person for Prize #2 – duplicates will be deleted.
4.) Only a completed phrase will be accepted as an entry – do not email each word/phrase daily. Wait until you have the complete saying and then email in.
5.) All email submissions must be received by 11:59 PM EST 11/30/2015.
6.) Winner will be selected 12/1/2015 and will have 48 hours to claim their prize before another is selected.
7.) Participating blogs and bloggers are not responsible for unsent, damaged, and/or stolen prizes sent by the publisher.
Be sure to follow the rest of the tour to collect all your words!