Today on WinterHaven Books I am joining in the blog tour for Claudia Gray's new novel Lost Stars hosted by Irish Banana Tours! For my part of the tour I am casting who I think would rock the Star Wars universe!
Luke Skywalker would be played by Taran Matharu. To me he Taran fits perfectly. He's got that young look about him and I bet he would definitely look pretty cute in his Jedi robes!
Princess Leia was a tough one because there are so many beautiful and talented authors out there! I ended up choosing Morgan Rhodes because in her fantasy series she is fearless so I think she could totally play Leia who is herself pretty fearless.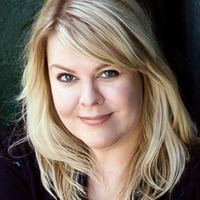 Han Solo I mean do I even have to give an intro for this one??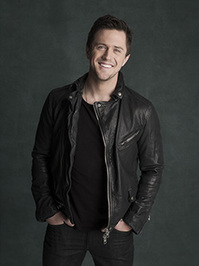 Obi-Wan Kenobi was another easy one for me. I am going with John Green because he's been around the YAsphere for a long time and has tons of knowledge which is just what this character has.
Yoda was a fun one for me. I ended up going with Jay Kristoff because I think he would totally rock the Yoda. Plus his characters know how to kick ass with a sword just like Yoda.
Darth Vader! I always love my villains and this author writes the perfect villain so I think they could definitely pull off old Darth. Plus his books always give me chills because his books are so creepy and a good Darth Vader needs to be able to give his minions chills!
Well that's it what do you think?! I had so much fun with this and I would love to know who you think should play these popular characters!
Star Wars meets Romeo and Juliet in this epic YA novel that follows two best friends who find themselves on opposite sides of the war between the Empire and the Rebellion.

This thrilling YA novel gives readers a macro view of some of the most important events in the Star Wars universe: from the purge of the Jedi in Episode III, to the beginnings of the rebellion in Star Wars Rebels, and through the fall of the Empire in Episodes IV-IV. Readers will experience these major moments through the eyes of two best friends who grow up in these troubling times, and find themselves on opposite sides of the war.

As with other Journey to Episode VII titles, hints about the upcoming film will be included in the narrative, as well a original, post-Episode VI content that sets up the new film.

DUAL NARRATIVE: Chapters alternate perspectives between our two protagonists – one a Rebel pilot, the other an Imperial officer. By exploring these two different worlds, readers will experience many of the major moments in the original Star Wars trilogy – from the destruction of the Death Star to the battle of Hoth – through these two characters' eyes.
About CLAUDIA GRAY:
Claudia Gray is not my real name. I didn't choose a pseudonym because my real name is unpleasant (it isn't), because I'd always dreamed of calling myself this (I haven't) or even because I'm hiding from the remnants of that international diamond-smuggling cartel I smashed in 2003 (Interpol has taken care of them). In short, I took a pseudonym for no real reason whatsoever. Sometimes this is actually the best reason to do things.
I live in New Orleans. So far, in life, I've been a disc jockey, a lawyer, a journalist and an extremely bad waitress, just to name a few. I especially like to spend time traveling, hiking, reading and listening to music. More than anything else, I enjoy writing.
Tour Schedule:
11/15:
No BS Book Reviews - Cover Lovin'
11/16:
YA Bibliophile - Amazing Gifts for Star Wars Fans
11/17: Winterhaven Books - Author Casting of Star Wars Movie
11/18:
Mundie Moms - Top 10 Reasons Why Fans Should Read LOST STARS
11/19:
Gone Pecan - Star Wars Inspired Makeup
11/20:
Please Feed the Bookworm - Star Wars Mood Board
11/21:
Stuck In Books - Q&A
GIVEAWAY:
A Disney Star Wars prize pack! (US Only)