Welcome to Teaser Tuesdays! Teaser Tuesdays is a weekly bookish meme, hosted by MizB of
Should Be Reading
. Anyone can play along! Just do the following: Grab your current read Open to a random page Share two (2) "teaser" sentences from somewhere on that page BE CAREFUL NOT TO INCLUDE SPOILERS! (make sure that what you share doesn't give too much away! You don't want to ruin the book for others!) Share the title & author, too, so that other TT participants can add the book to their TBR Lists if they like your teasers! My Teaser Tuesday is for the following...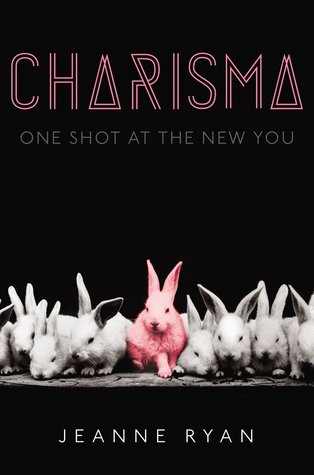 CHARISMA by Jeanne Ryan
Publisher:Dial Books
Expected Publication Date: March 3, 2015
Blurb:
A chance at the ultimate makeover means deadly consequences in this Sarah Dessen-meets-Robin Cook thriller
Aislyn suffers from crippling shyness—that is, until she's offered a dose of Charisma, an underground gene therapy drug guaranteed to make her shine. The effects are instant. She's charming, vivacious, and popular. But strangely, so are some other kids she knows. The media goes into a frenzy when the disease turns contagious, and then deadly, and the doctor who gave it to them disappears. Aislyn must find a way to stop it, before it's too late.
Part medical thriller, part social justice commentary, Charisma will have readers on the edge of their seats.
TEASERS Page 1:
In that instant, a beam of sunshine flares through the large window above, lighting her up like a modern-day fairy godmother.
And, oh, do I have wishes.
TEASER Page 58:
I swim varsity but know firsthand what being trapped below the surface feels like. This. Chest-crushing, head-pounding panic as you fight for just one breath. Fingernails clawing into my palms, I struggle for air on this dry-as-dust stage, in front of science fair judges, strangers from across Washington State, my family, and Jack, who also qualified for this competition.
*PLEASE LEAVE A COMMENT with either the link to your own Teaser Tuesdays post, or share your 'teasers' in a comment here if you don't have a blog Thanks!