Today on WinterHaven Books I am participating in the blog tour for The Winner's Curse by Marie Rutkoski! I am really excited to join in this tour and for my stop I was asked this question..
The 'Winner's Curse' is an economics term that means you've gotten what you wanted – but at too high a price. What would you pay too much for?
This is a very loaded question that I know I could answer in a number of ways, but I am going to go with my first love and that is cupcakes! I am a cupcakeaholic and just recently spent an insane amount of money at a wonderful bakery in Austin. Every time I walk into a bakery I have to buy at least four cupcakes and
money is no option. Yes I realize I have a problem. Books would have to be my second choice for this question, but cupcakes rules my number one spot.
What about you? What would you pay too much for?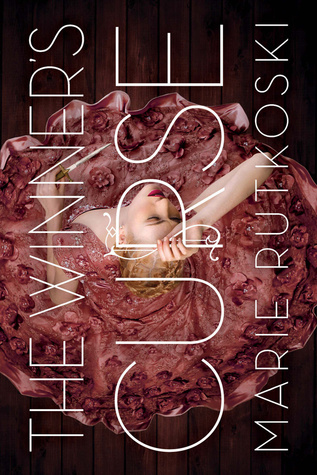 The Winner's Curse

by Marie Rutkoski
Published on Farrar Straus Giroux on March 4th 2014
Winning what you want may cost you everything you love

As a general's daughter in a vast empire that revels in war and enslaves those it conquers, seventeen-year-old Kestrel has two choices: she can join the military or get married. But Kestrel has other intentions.

One day, she is startled to find a kindred spirit in a young slave up for auction. Arin's eyes seem to defy everything and everyone. Following her instinct, Kestrel buys him—with unexpected consequences. It's not long before she has to hide her growing love for Arin.

But he, too, has a secret, and Kestrel quickly learns that the price she paid for a fellow human is much higher than she ever could have imagined.

Set in a richly imagined new world, The Winner's Curse by Marie Rutkoski is a story of deadly games where everything is at stake, and the gamble is whether you will keep your head or lose your heart.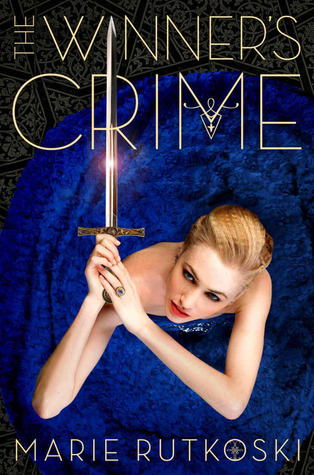 The Winner's Crime

by Marie Rutkoski
Expected Publication on March 3rd, 2015 by Farrar Straus Giroux
Book two of the dazzling Winner's Trilogy is a fight to the death as Kestrel risks betrayal of country for love.

The engagement of Lady Kestrel to Valoria's crown prince means one celebration after another. But to Kestrel it means living in a cage of her own making. As the wedding approaches, she aches to tell Arin the truth about her engagement…if she could only trust him. Yet can she even trust herself? For—unknown to Arin—Kestrel is becoming a skilled practitioner of deceit: an anonymous spy passing information to Herran, and close to uncovering a shocking secret.

As Arin enlists dangerous allies in the struggle to keep his country's freedom, he can't fight the suspicion that Kestrel knows more than she shows. In the end, it might not be a dagger in the dark that cuts him open, but the truth. And when that happens, Kestrel and Arin learn just how much their crimes will cost them.
About the Author:
Giveaway time! The wonderful people at Macmillan have offered to send one lucky reader a copy The Winner's Crime. The book will be shipped out when finished copies are available.