Welcome to Teaser Tuesdays! Teaser Tuesdays is a weekly bookish meme, hosted by MizB of Should Be Reading. Anyone can play along! Just do the following: Grab your current read Open to a random page Share two (2) "teaser" sentences from somewhere on that page BE CAREFUL NOT TO INCLUDE SPOILERS! (make sure that what you share doesn't give too much away! You don't want to ruin the book for others!) Share the title & author, too, so that other TT participants can add the book to their TBR Lists if they like your teasers! My Teaser Tuesday is for the following...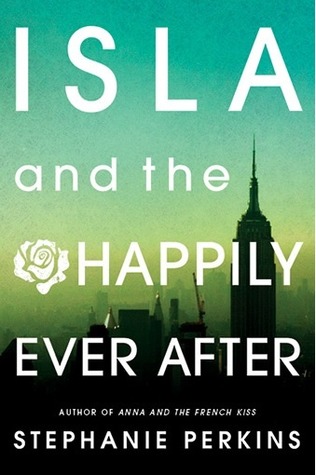 Isla and the Happily Ever After (Anna and the French Kiss, #3) by Stephanie Perkins
Publisher: Dutton
Publication date: August 14, 2014
From the glittering streets of Manhattan to the moonlit rooftops of Paris, falling in love is easy for hopeless dreamer Isla and introspective artist Josh. But as they begin their senior year in France, Isla and Josh are quickly forced to confront the heartbreaking reality that happily-ever-afters aren't always forever.
Their romantic journey is skillfully intertwined with those of beloved couples Anna and Étienne and Lola and Cricket, whose paths are destined to collide in a sweeping finale certain to please fans old and new.
Quotes taken from ebook:
I wish he would look at me the way that he looks at his subjects. Because he'd see there's more to me than shy, just like I see there's more to him than slacker.
Josh smiles. He unbuttons my coat, places his fingers against my collarbone, and fishes out my necklace from below my dress.
It's incredibly sexy.
He holds up the compass. "Then we'll find the Right Way."
PLEASE LEAVE A COMMENT with either the link to your own Teaser Tuesdays post, or share your 'teasers' in a comment here if you don't have a blog Thanks!