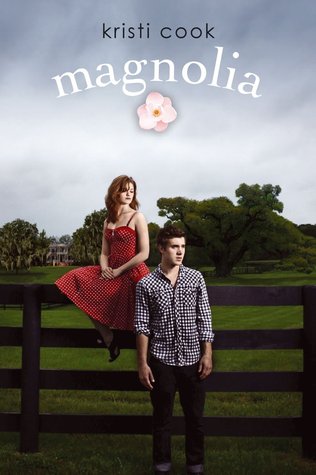 Publisher-

Simon & Schuster
In Magnolia Branch, Mississippi, the Cafferty and Marsden families are southern royalty. Neighbors since the Civil War, the families have shared vacations, holidays, backyard barbecues, and the overwhelming desire to unite their two clans by marriage. So when a baby boy and girl were born to the families at the same time, the perfect opportunity seemed to have finally arrived.

Jemma Cafferty and Ryder Marsden have no intention of giving in to their parents' wishes. They're only seventeen, for goodness' sake, not to mention that one little problem: They hate each other! Jemma can't stand Ryder's nauseating golden-boy persona, and Ryder would like nothing better than to pretend stubborn Jemma doesn't exist.

But when a violent storm ravages Magnolia Branch, it unearths Jemma's and Ryder's true feelings for each other as the two discover that the line between love and hate may be thin enough to risk crossing over.
My Thoughts:
Already being a huge fan of Kristi Cook's
Winterhaven
series, I really couldn't wait to see what her next project would bring. I was excited to learn we were getting a YA contemporary, but I never thought I would have loved it this much.
Magnolia
was like a breath of fresh air!
My favorite kind of romance has always been childhood friends-turned more, but flared from rage-to-romance climbs right on up there as well. Told in a Romeo & Juliet themed-switch, this book was a lot of fun and a completely swoon-worthy escape.
Ryder and Jemma have a complicated kind of history. Their families have been
BFF's since the civil war days and have been waiting for a link to bring there families closer then just friendship. Enter Ryder and Jemma. Only six weeks apart and the perfect opportunity to bring the Marsden and Cafferty together in one big happy family. Only problem is, Ryder and Jemma hate each other, or well, at least they think they do....
I only have the warmest feelings to describe how I feel about Ryder and Jemma. They have the kind of chemistry you can cut with a knife. They're both stubborn and feisty and full of old determined pride, but they are both so utterly adorable. Even when they argue the tension still crackles with electricity between their undeniable attraction and the obstacles and misunderstandings only fuels the fires making them even more irresistible, charming and so dame sweet. They completely owned this book and I cheered at the thought that in the end, they wanted to do this on their own terms and not letting the pressures of their overly eager hopeful families come between their ultimate decision. I also enjoyed all the secondary characters, they all seemed to compliment this in their own charming ways. However, I do have mixed feeling about Patrick. I'm not sure if that extra drama was needed or necessary to impact the story further and only gave it that convenient-effect then anything else. Still, it didn't take anything away from my overall experience.
Bottom line, I loved this book. Magnolia is a lovely and darling kind of escape that puts a fun spin on romance. It's the kind of read that made me feel all warm and gushy and plastered one of those stupid smiles on my face the entire time. It's the stuff that makes love worth fighting and waiting for. The perfect summertime escape when your in the mood for a feel good good-time read!
Loved!!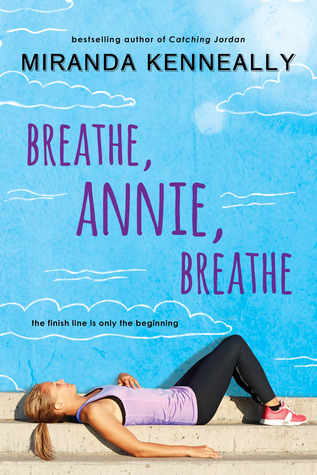 Looking for another summertime read?
Breath, Annie, Breath,
is the 5th book in the
Hundred Oaks
series by Miranda Kenneally that tells the story of Annie, who after the death of her boyfriend is training to run the marathon in his name and memory. This was more of an emotional and intense addition compared to the other books in this series, but it's also filled with flesh and blood characters that I was proud of and tugged at my heart strings, never letting go.
A touching, sexy swoon-worthy read!
Win ARC copies of both Magnolia by Kristi Cook & Breath and Annie, Breath by Miranda Kenneally!!