Today on WinterHaven Books I am squeeing from the rooftops because the AMAZING Morgan Rhodes is stopping by!! I am in LOVE with her Falling Kingdoms series and I can't believe that our blog was chosen as a tour stop for her! And she typed up a pretty awesome guest post! Seriously my year has been made!!
Which titles do you think will hold your readers captive while waiting for The Falling Kingdoms next installment?
See below for her answer and some great distractions!
1.
THE PRINCESS BRIDE
– The movie or the book by William Goldman is a light, humorous, and unforgettable twisted fairytale that will sweep anyone away to another world. Virtually, of course. Truly a fantasy classic.
2.
GAME OF THRONES
by George R.R. Martin – Falling Kingdoms is often referred to as "Game of Thrones for Teens" since both series feature a fight for the throne between warring kingdoms and a large cast of characters set in a gritty fantasy land, so I must mention it as a mega amazing book series and TV series to binge read or watch if you're looking for that type of tale. Just keep in mind, GoT is definitely R-rated when it comes to sexytimes and violence and not for the faint of heart!!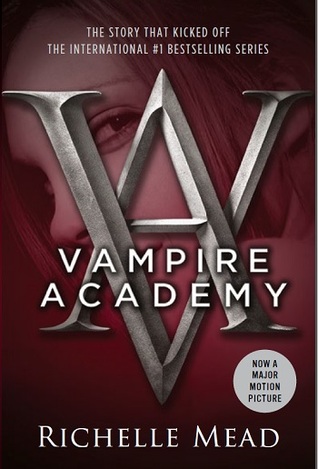 3.
VAMPIRE ACADEMY
by Richelle Mead – Looking for some non-sparkling teenaged vampires to go with your snazzy elemental magic? How about some shocking twists and unexpected deaths? *cue dramatic music* This is one of my favorite series ever (along with its sequel series Bloodlines), and well, pretty much anything by Richelle. These characters will seriously take over your life and you'll be frantically turning the pages to find out what happens next.
4.
AVATAR: THE LAST AIRBENDER
– This isn't a book, it's an animated TV show, but it has everything a Falling Kingdoms reader would want – elemental magic, war, betrayal, deception, romantic ships, REAL ships, humor, action, and mega elemental magic!! The way I learned about this show in the first place was someone telling me how much Prince Zuko reminded them of Prince Magnus. I've watched most of the first season and…yeah, he sure does!
5.
REIGN
– Again, not a book, but a castle-set, historical fantasy with kings and queens and magic and fabulous costumes? That seems very Falling Kingdoms to me! (I may change my mind when I actually get around to watching it – it's available to binge watch on Netflix, right??)
6. LORD OF THE RINGS – I shall now hang my head in shame and admit I've never read the books by J.R.R. Tolkien…but the movies? So amazing, each and every one of them…including the recent Hobbit trilogy. Fun fact: The elves of LOTR were a definite inspiration for my immortal Watchers in Falling Kingdoms.
7.
SNOW WHITE AND THE HUNTSMAN
– No, seriously. Not for the story or the acting, although Chris Hemsworth is really quite…….. Um, sorry, I got distracted for a moment there. I remember watching the trailer for this movie and thinking that if Falling Kingdoms became a movie or TV show (hey, one can hope!!), THIS is what I'd want it to look like. The cinematography is fantastic and worth watching for alone. (Whispers: I actually kinda loved this movie.)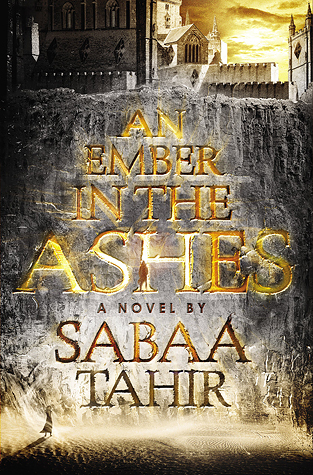 8.
AN EMBER IN THE ASHES
by Sabaa Tahir – A truly killer YA fantasy by an incredibly talented debut author…this book will sweep you away to a gritty, spectacular world of brewing rebellion, brave heroines, shadowy assassins, and dangerous romance…made all the better when one realizes there is a sequel in the works!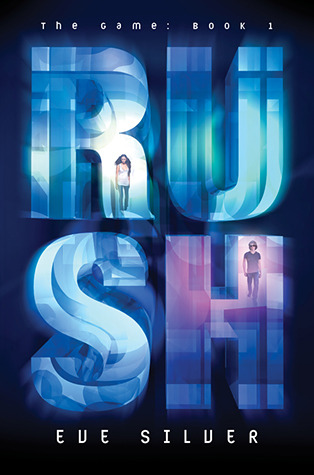 9.
RUSH: THE GAME TRILOGY
by Eve Silver – Okay, enough with the fantasy. How about a palate- cleanser of some seriously kickass sci-fi in which a girl is pulled from her real life into a game world where she has to fight aliens with the ultimate fate of the human world at stake? BRING IT ON, Y'ALL!
10.
A BOOK OF SPIRITS AND THIEVES
by (yours truly) Morgan Rhodes – This is the spinoff/companion series to Falling Kingdoms! Partially set in our "real" world and partially in the world of Falling Kingdoms, two sisters discover an ancient book that leads them to a power hungry secret society and a porthole to another world full of magic and danger. I'm working on the sequel right now and it'll be out June 2016, which will help bridge the gap a bit before Falling Kingdoms #5 in December 2016!
Happy Reading!
Morgan
Morgan thank you so much for this! These are great picks and I know I will definitely use them between now and when the next installment of The Falling Kingdom's comes out!
About Morgan Rhodes: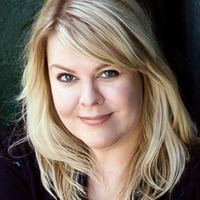 Click on each cover to visit Goodreads and to find out more information about each book.
Be sure to follow the rest of the tour!
| | | |
| --- | --- | --- |
| | The Irish Banana Review | 12/7 - interview |
| | Addicted Readers | 12/7 - review |
| | A Perfection Called Books | 12/8 - review |
| | Bookiemoji | 12/8 - Would You Rather? |
| | WinterHaven Books | 12/9 - guest post |
| | Once Upon a Twilight | 12/10 - Review & giveaway |
| | Two Chicks on Books | 12/11 - guest post |
| | Jessabella Reads | 12/11 - review |
| | My Friends Are Fiction | 12/14 - guest post |
| | A Midsummer Night's Read | 12/15 - Book Playlist |
| | Dark Faerie Tales | 12/15 - review |
| | IceyBooks | 12/16 - Top 10 list |
| | The Daily Quirk | 12/17 - review & giveaway |
| | Mundie Moms | 12/18 - interview |
| | Hollywood News Source | 12/18 - review |