Today on WinterHaven Books we have the amazing Josephine Angelini with us again!! I'm still squeeing about this by the way! She is stopping by to answer a few of my questions so take a look!
Welcome Josephine!
1. WOW! I mean WOWWW! Josephine I am completely blown away by Firewalker! Did you have any idea how much of a punch this sequel would have?
Thank you so much for saying that! I really went for it with this book and tried to make it as unexpected as possible. I think that YA readers have grown so sophisticated that they are looking for something new in terms of storyline. I did my best to really reach out with my plotting and find things that made sense for my characters but that didn't have the same old same old feel. I tried to go for as much emotional punch as possible. It's fantastic that you had the response you did. Makes me very happy.
2. I have to give you major credit because I hated Tristan in the first one and you made me love him in this one! I didn't think that was possible! Was Tristan's character hard to write?
He was hard to write because so many of my beta readers had certain expectations for Tristan. I think everyone saw them as being destined to be together because they grew up together, but that's not how I saw it. The first person you fall for is rarely the person you end up with. But it was strange for me to see how many people were ticked off by that. I never saw Tristan as a good choice for Lily, although is he so entertaining!
3. How did you come up with the idea of the Woven? They are beyond creepy by the way!!
The Woven were an idea that transplanted from another book that I never finished and that will probably never see the light of day. They are something that scares me, so I had to use them somehow. Just a tip for aspiring writers—never throw anything away. You may get half way through a book and realize that the story isn't going anywhere, but that doesn't mean that elements of that book can't be used later. The Woven were that for me.
4. Who is your favorite to write Lily or Lillian?
In Trial by Fire it was Lily, in Firewalker it was Lillian, and in the last book it's Lily again.
5. Do you ever see yourself writing a spinoff? The world you have created is so fascinating and I know I'm definitely going to want more after this series is finished! *Crosses fingers*
Aw, thanks! I hadn't thought of a spin off, but the end of the third book definitely leaves opportunities for other books written in this world. I haven't gotten as far as to think up a specific plot yet, but I won't say no if there's a demand for it.
6. Are you working on anything at the moment? If so can you share any details?
I've just finished the third book and I'm going into edits for it soon. Right now I'm just focusing on spending as much time with my family as I can before I go on tour.
Thank you so much for the interview, Crystal!
This honestly was one of my favorite interviews ever! I love love love Josephine's answers and now I want Traitor's Pyre even more!! I simply CAN.NOT.WAIT!!! Josephine you are amazing! Thank you so so much for stopping by!
Giveaway time!!!
The amazing people at Macmillan have graciously offered to send one lucky readers their very own FC of Firewalker! To enter just fill out the form below!
US only.
Good luck!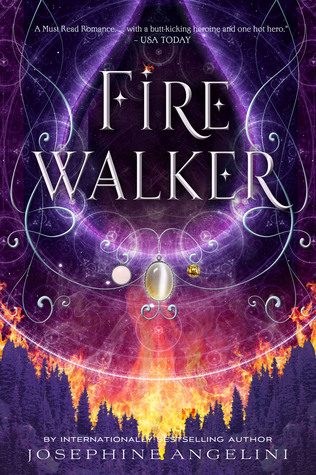 Firewalker (Worldwalker, #2)
by Josephine Angelini
Publisher: Feiwel & Friends
Release Date: September 1, 2015
Purchase:
Amazon
Worlds divide, magic slays, and love lies in the second book of Josephine Angelini's The Worldwalker Trilogy.

"You think I'm a monster, but my choices, as ruthless as they seem, are justified."

Lily is back in her own universe, and she's ready to start a new life with Rowan by her side. True, she almost died in the Pyre that fueled their escape from New Salem, and must hide her magic for the safety of everyone she cares about, but compared to fighting the Woven, the monstrous creatures inhabiting the alternate Salem, life is looking pretty good.

Unfortunately, Lillian, ruthless ruler of the 13 Cities, is not willing to let Lily go that easily. If she can't persuade Lily to return to her world, she will force her to come back by doing away with the ones she loves.

Picking up right where Trial By Fire left off, Firewalker is another sexy, fast-paced, heartbreaking thrill ride from internationally bestselling author Josephine Angelini!
My thoughts:
I've read many sequels before and while not all of them worked some did and managed to stay out of that dreaded "filler" category. I was a little worried about Firewalker because I adored Trial by Fire and I didn't want the sequel to disappoint. I needn't have worried because Firewalker is the best sequel I have EVER read and I am not saying that lightly. I finished this last night and I am still squeeing and dying over what happened!
The story takes off right where Trial by Fire ended with Lily and Rowan world jumping back to her world and time. This is where I thought the story would fall off and be filter. I was so so wrong! The story not only continues to move it does so rapidly and does not slow down the entire book. I loved all the twists and turns that were thrown out and OH MY GAWD there is a huge bomb that had me on the edge of my seat! This new twist could mean everything for
Lillians world and I cannot wait to see what happens!!
Lily has really grown to be one of if not my favorite female character. She is strong and does what she has to do to save her people. I respect her decisions and definitely rooted for her throughout the book. I knew things were going to get tough for her between her and Rowan and while I wasn't wrong they didn't get as bad as I thought and I feel like the author is doing an amazing job at keeping the teenage angst at bay. I for one appreciate this. I am not sure what will become of a certain distraction, but I am hoping for the best since Ms. Angelini hasn't let me down yet!
I think my biggest surprise is Tristan. If you remember my previous review I couldn't stand him at all. He was the supposed first love for Lily and he treated her like garbage. While I still don't forgive him I do actually love him! He definitely stepped up was there for Lily when she needed him the most. He explains himself and again I can't forgive him, but I can understand his side a little and they are young so forever is a long time when you are young. He does regret what he did and knows certain events happened because of his carelessness. I can't be mad at him anymore. I have to say this takes a strong writer to make my hate of a character turn into love. Brilliant job Josephine!
I have to mention the flashbacks with
Lillian. I don't know exactly why, but I have been intrigued with her from the get go and seeing through her eyes has just made me more so. I can't believe what she went through and what she did, but I am feeling my allegiances switch a little and it's a weird feeling for sure. I don't think I have ever switched sides so totally before in a series. I really like how the author is showing us piece be piece what motivated
Lillian and making her readers second guess what they thought was the right path.
Lillian is still a monster, but maybe she isn't as cold blooded as I originally thought.
If you loved the first book you will devour this one as well! It has so much in it and like I said I am still amazed even 10 hours later. I am dying for the third in this series and I can guarantee that when I get my hands on it I won't have forgotten one detail if this book. It truly is amazing!
Blizzard Read!!
Previous books in series: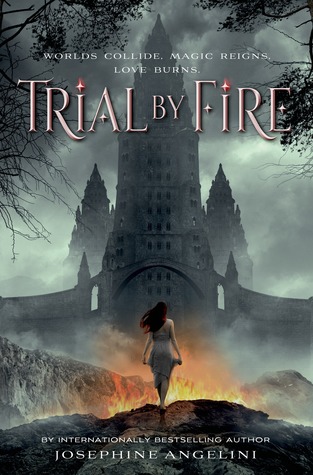 Trial by Fire
Rowan