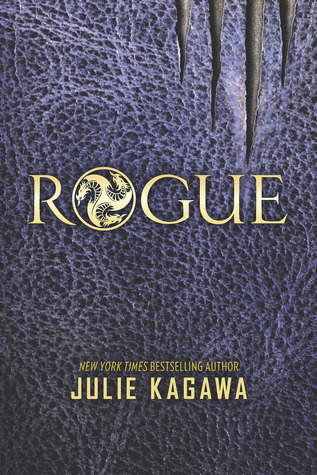 Publisher- Harlequin Teen
Released- April 28th 2015
Ember Hill left the dragon organization Talon to take her chances with rebel dragon Cobalt and his crew of rogues. But Ember can't forget the sacrifice made for her by the human boy who could have killed her—Garret Xavier Sebastian, a soldier of the dragonslaying Order of St. George, the boy who saved her from a Talon assassin, knowing that by doing so, he'd signed his own death warrant.
Determined to save Garret from execution, Ember must convince Cobalt to help her break into the Order's headquarters. With assassins after them and Ember's own brother helping Talon with the hunt, the rogues find an unexpected ally in Garret and a new perspective on the underground battle between Talon and St. George.


A reckoning is brewing and the secrets hidden by both sides are shocking and deadly. Soon Ember must decide: Should she retreat to fight another day…or start an all-out war?
My Thoughts
It's true, I wasn't the biggest fan of the first book,
Talon
. I thought it was a promising start but my overall expectations regarding world building, specially for one of Kagawa's books was a bit of a let down. However, this second instalment,
Rogue
, was much better. More action, more answers and a lot more romantic entanglements that I found quite entertaining. I can see the bigger picture now, see how things are playing out. How certain aspects of the characters and different organizations are being developed in an unique way and I love where Kagawa is taking this. I always knew that Talon was a promising start but Rogue proves that this just may be epic after all.
There are a lot of things going on here plot wise so I wont be going into it, but I will say that I'm impressed with how big this story really is. I enjoyed the history of St. George but I also liked seeing how Talon operates and how the Rogue made their enemies on both sides of the lines. I also enjoyed all the different point of views and I'm grateful for every one of them. I loved seeing the back-story of Riley (Cobalt), what he was like as Talon's Basilisk and what pushed him to go Rogue. From minute one Riley has been a force, something overpowering and persuasive. I'm really glad we got to know him better.
Dante is also another character who was slightly overlooked in the last book. He's Ember's twin and a determined loyal Talon servant who will do what ever it takes to bring back his sister to the right side. Where she belongs. I don't think I was suppose to be surprised by his actions, but I was and yet I still have hope for him.
Garret is another character I wasn't quite sure about, but I found him to be less robotic in this book. More open and natural even if he was living a very surreal life. It takes a big person to admit that their whole life is one giant lie and try to make up for it. And as for Ember? Well, I still find her to be rather reckless but at least she has good intentions and I liked her passion and fight. The love triangle is really well done, like Ember I'm not sure which guy I'm rooting for at this point and I like that we have a few more books for the boys to convince us who should own her heart.
All in all, Rogue turned out to be a really fierce read. There is a lot of betrayal against each organization. St. George against Talon and Talon against St. George and Rogue and Rogue against all of the above. It's hard to know who to trust but it's also fascinating and exciting to see how everything is battling out. Plus, I love me some dragon fightin'. Kagawa is such a skilled writer and I love the growth she's giving her characters and this vibrant universe where anything can happen. Can't wait for the next book!