Today I'm participating in the blog tour for Stephanie Perkins latest anthology Summer Days and Summer Nights! We are all HUGE fans of Ms. Perkins and it is an absolute honor to have her on the blog today!
1. In the first anthology, I thought the overarching theme was hope. How does Summer Days and Summer Nights compare?
That's a wonderful interpretation, and it's apt for these stories, too. I wanted the two anthologies to feel connected, and the easiest way to do that—when you have so many different authors and genres—is through theme. So we have love, and we have hope.
Several characters in both anthologies are actually going through some pretty dark times, which surprises some of our readers, but I think hope often shines the brightest out of darkness. It's important to show both sides of it.
2. On your blog you say that there's a little bit of you in each of your characters. Does this typically help or hinder the editing/revision process?
This is such an interesting question! I don't have a satisfying answer—it's probably both, with a slight edge to helping. Putting more of myself into the characters usually (though not always) leads to more honesty in my writing, which is the ultimate goal: to tell the truest version of each story that I can.
3. How do you come up with the names for your characters?
North and Marigold both have purposeful, plot-related names. North's parents are the proud owners of a Christmas tree farm, so he and his siblings were all cursed with Christmas-themed names—Nicholas, Noelle, and North (as in North Pole). And Marigold Moon Ling was raised alone by her very independent, Chinese-American, hippie mother. So she has a hippie name to match.
4. What can we expect to see from you next? Are there any plans of releasing a new full-length novel soon?
My next novel is a teen slasher, which hopefully (if I finish it on time!) will be published next year. I'm having such a blast writing in the horror genre. And it's honestly not as big of a departure as it seems. There's still an attractive boy, an intriguing setting, and quippy friends. It just also contains a lot of murder.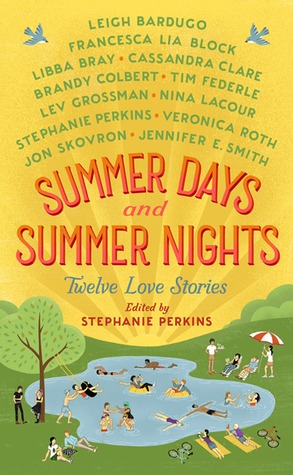 Summer Days & Summer Nights: Twelve Love Stories by Stephanie Perkins
Release Date: May 17th, 2016
Publisher: St. Martins Griffin's
Purchase:
Amazon
Maybe it's the long, lazy days, or maybe it's the heat making everyone a little bit crazy. Whatever the reason, summer is the perfect time for love to bloom. Summer Days & Summer Nights: Twelve Love Stories, written by twelve bestselling young adult writers and edited by the international bestselling author Stephanie Perkins, will have you dreaming of sunset strolls by the lake. So set out your beach chair and grab your sunglasses. You have twelve reasons this summer to soak up the sun and fall in love.



Featuring stories by Leigh Bardugo, Francesca Lia Block, Libba Bray, Cassandra Clare, Brandy Colbert, Tim Federle, Lev Grossman, Nina LaCour, Stephanie Perkins, Veronica Roth, Jon Skovron, and Jennifer E. Smith.
About the Editor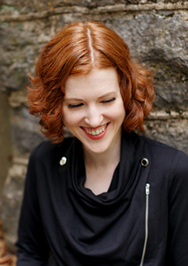 Stephanie Perkins has always worked with books—first as a bookseller, then as a librarian, and now as a novelist. She's the author of the international bestsellers Anna and the French Kiss and Lola and the Boy Next Door, as well as Isla and the Happily Ever After. My True Love Gave to Me: Twelve Holiday Stories is her first anthology. Stephanie and her husband live in the mountains of North Carolina.
"This title is a sizzling must-have that will be too hot to keep on shelves."
-STARRED School Library Journal
"An intelligent beach read with heart, soul, and sizzle."
-STARRED Kirkus Review
"Offering a sampling of many different genres, bright and distinct narrative voices, and a generous portion of tender moments, this book has something for everyone who has loved or longs for it."
-STARRED Publishers Weekly
"These stories are perfect for a lazy day at the beach or a hot summer night."
-Romantic Times Reviews
"Yep, this one's a beach read, so throw it in in the bag in its well-earned spot between the sunblock and the sandals."
- The Bulletin of the Center for Children's Books